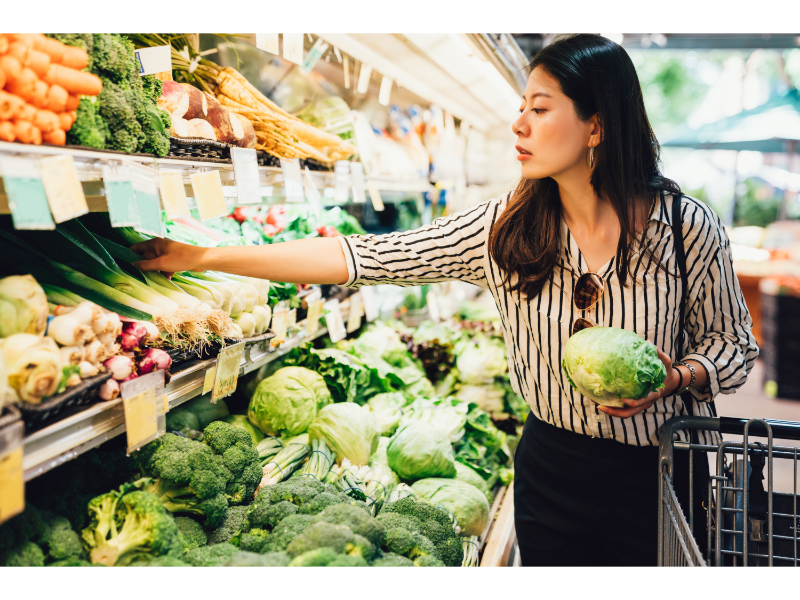 How to Reduce Food Waste
Between grocery stores, farmers markets, and our favorite restaurants, we have access to a lot of food. Unfortunately, so much of it goes to waste. The good news, however, is that it's super easy to reduce your food waste.
Here are a few tips on how to reduce your food waste.
Buy what you need- Buy loose produce so that you do not end up with more than you need. Purchase grains, nuts, and spices from bulk bins so that you can measure out what you need and don't overbuy.
Buy 'odd' looking produce- Many fruits and veggies are thrown away because they do not look how that particular food is "supposed" to look. In reality, there is nothing wrong with it and it will taste just fine.
First in, first out- When you unpack groceries, move older products to the front of the fridge/freezer/pantry so that you use them first before your new groceries.
Monitor what you throw away- If you find that you're throwing away half a loaf of bread each week, consider freezing some of it when you bring it home so it's fresh when you're ready for more bread.
Take stock- Pay attention to expiration dates and plan meals around those dates.
Eat leftovers- Leftovers are perfect for your next day's lunch or for dinner the next night.
Use it all- When cooking, use every piece of whatever food you're cooking. For example, leave the skin on cucumber and potatoes and use broccoli stems along with florets.
Repurpose scraps- Use vegetable and meat scraps in homemade stocks and use citrus fruit rinds to add flavor to other meals.
Check your fridge- Make sure that the door has a tight seal and your fridge is at the proper temperature to prevent spoiling.
Pickle or can certain foods- You can pickle or can certain fruits and vegetables so they will last longer and you can eat them out of season!
Compost- If you don't like potato skins and don't want to use your old veggies for stock, start a compost pile in the backyard or under your sink.
Donate what you don't use- Food pantries and shelters could always use more food!
GOLO® is committed to providing you with the helpful tips and resources needed for personal success on a lifelong journey of health and wellness. 
Visit GOLO.com to access all the health, wellness & weight loss tools GOLO has to offer!
1-800-730-GOLO (4656) support@golo.com
GOLO is not intended to diagnose, treat, prevent or cure any illness or disease. This blog provides general information and discussion about health and wellness related subjects. The words and other content provided in this blog, and in any linked materials, are not intended and should not be construed as medical advice. GOLO encourages you to consult a doctor before making any health changes, especially any changes related to a specific diagnosis or condition. All opinions and articles linked to and from this page are those of the individuals concerned and do not necessarily represent those of GOLO, LLC or its employees. No responsibility can be accepted for any action you take or refrain from taking as a result of viewing this page. GOLO will not be liable for any errors, losses, injuries, or damages from the display or use of this information. These terms and conditions are subject to change without notice.