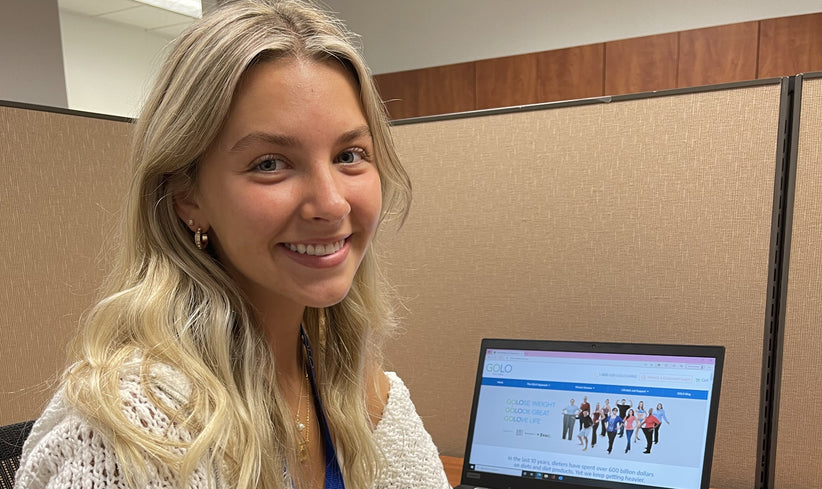 Meet the Interns: Sophie Brooks
Every year, GOLO offers summer internships to a select number of talented high school and college students considering careers in health and wellness. GOLO summer interns gain valuable hands-on experience designed to support their personal and professional development. This summer, we had the distinct pleasure of working with intern Sophie Brooks. 
Meet Sophie Brooks:
Sophie is a recent graduate of Appoquinimink High School in Middletown, Delaware, where she ranked in the top 25 of her class. Sophie will be attending the University of Florida this fall, where she plans to study media production, management, and technology. Sophie worked on multiple projects during her internship this summer, but her favorite assignment was researching topics designed to drive engagement for the GOLO website and blog.
Although she'll be leaving for college soon, Sophie plans to be back at GOLO next summer to continue learning about e-commerce and the health and wellness industry.   Eager to follow in the footsteps of other trailblazing women in the business world, Sophie is the daughter of Jennifer Brooks, President of GOLO.
Good luck with the upcoming school season, Sophie!