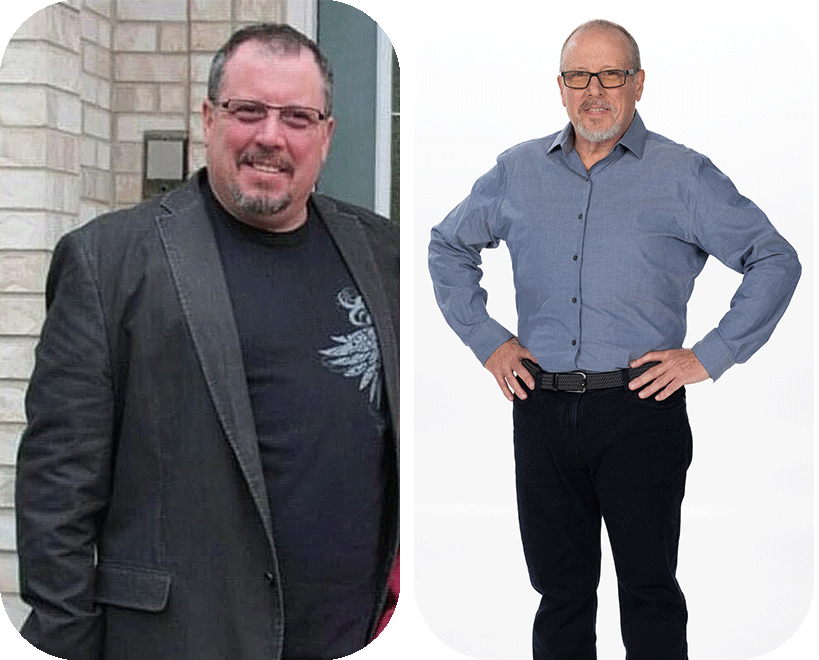 From emotional eater to finding hope about his health
Ben had always been an emotional eater. Struggling with his weight his entire life, he could never find a program that worked for him, which led to a lot of starts and stops along his weight loss journey.
"When you're a certain size and you struggled for years, it's more comforting to quit than to keep trying when nothing happens. I felt like giving up as soon as I started."
GOLO gave Ben the drive and determination to keep going
After suffering from nerve damage, which kept him bedridden for six months, Ben was depressed and very overweight. But that's when he tried GOLO.
"I was skeptical when I first ordered GOLO, but in the condition I was in, I was willing to take the chance, and the chance turned out to be my lotto ticket."
Ben was pleasantly surprised with the success he found early on. And it gave him the motivation to keep going.
"When the weight started to come off with GOLO, it was a huge moment of hope. I felt energetic, and it gave me more drive, more determination. It was like going into a gear I haven't been in for a long time."
A realistic way to eat.
What Ben enjoys most about GOLO is the fact that it's realistic and allows him to enjoy the food he eats.
"With other programs I've tried, they were unsustainable. They felt like such a grind. With GOLO, I can enjoy my food. The fear of eating and the guilt afterwards is gone."
Now Ben has his life back! 
Now Ben has lost 60 pounds, and because of GOLO, he has learned to look at food differently. He accomplished his goals by eating the right way and in his mind, if he can do it, so can you.
"For anybody out there who's tried everything, and nothing's worked. Try GOLO. Trust me. It gave me back my life and that's why I'm here. I've tried once and never looked back."
GOLO is not intended to diagnose, treat, prevent or cure any illness or disease. This blog provides general information and discussion about health and wellness related subjects. The words and other content provided in this blog, and in any linked materials, are not intended and should not be construed as medical advice. GOLO encourages you to consult a doctor before making any health changes, especially any changes related to a specific diagnosis or condition. All opinions and articles linked to and from this page are those of the individuals concerned and do not necessarily represent those of GOLO, LLC or its employees. No responsibility can be accepted for any action you take or refrain from taking as a result of viewing this page. GOLO will not be liable for any errors, losses, injuries, or damages from the display or use of this information. These terms and conditions are subject to change without notice.