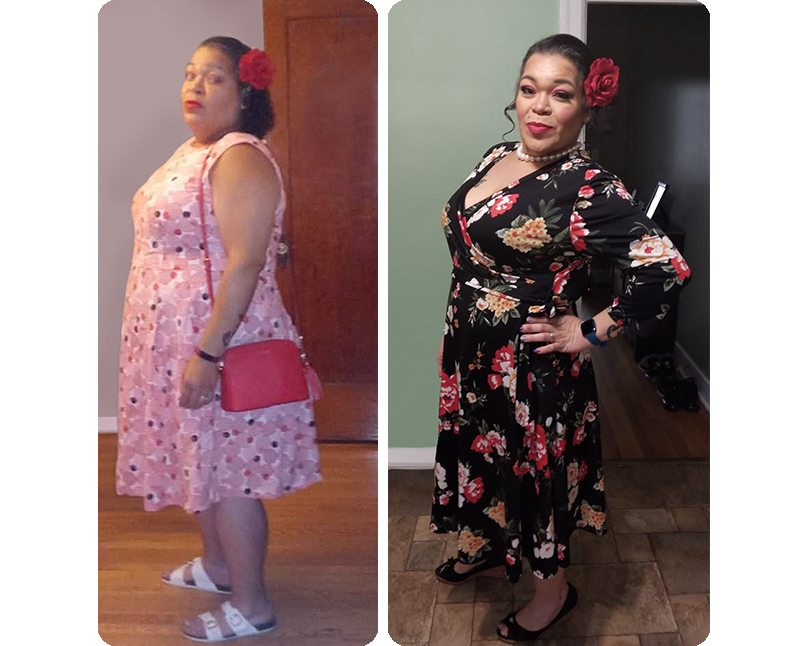 Thanks to GOLO, Araceli is a foodie who's happier than ever!
Like many people, Araceli has battled with her weight for most of her life. At her heaviest, she was experiencing health issues and needed a second knee replacement surgery. On top of that, she was becoming increasingly unhappy with her appearance.
As a foodie, Araceli loved spending her Saturdays learning new recipes from her favorite cooking shows. It was during one of those Saturdays when she saw a GOLO commercial.
"I saw the commercial and figured, hey, what is there to lose? So I decided to try GOLO. I am very thankful for that day. It changed my life!"
Araceli started seeing success right away.
Turns out Araceli had lots to lose. By the end of her first week on GOLO, she was down 11 pounds. Since then, she's lost 60 pounds in 14 months and went from a size 22 to a size 14.
But what has made the most significant impact in her life isn't the pounds or inches lost. It's how she feels.
"My energy level has increased, I'm sleeping better, and I am happier than I have ever been. I have my health back, and I feel better about myself. GOLO has improved all aspects of my life."
Stay committed to the Plan has been the key to Araceli's success.
Araceli has been able to keep her weight off thanks to staying committed to the GOLO for Life® Plan and regular exercise. As a result of her healthy lifestyle, she's also been able to alleviate her previous health issues.
"My diabetes and high blood pressure are basically gone. I do not need any medications anymore."  She also told us that she was able to put off the knee surgery because without the extra weight, she found that it is no longer needed!
Araceli inspires GOLO private Facebook group! 
Araceli now uses GOLO's recipe page for new meal ideas and keeps herself accountable thanks to the GOLO members Facebook group.
"The support and compassion shown in this community are unmatched anywhere! I am there to encourage and inspire everyone and let them know we are all here trying our best together."
As Araceli continues to make progress towards her weight loss goals, she understands that her journey is about making steady progress, taking it day by day, and meal by meal. That's what works for her.
"I have been heavy my entire life. I tried to lose weight so many times, in so many different ways. I was never really successful until I found GOLO."