Increase your chance of success with an accountability partner
The Next Steps Toward Your Weight Loss Goals Don't Have to Be Taken Alone
Even with the best plan in place and the right attitude, a weight loss journey is bound to have a few setbacks along the way. And that's OK! That's exactly why we recommend finding a weight loss accountability partner who's got your back through the ups and downs of becoming a healthier you. Because one of the best ways to stay motivated, achieve your weight loss goals, and maintain a healthy lifestyle is with the help of a friend or a loved one. 
The Importance of a Weight Loss Accountability Partner
Holding yourself accountable to a specific health goal can be difficult. You may not always feel up to the challenge of eating the best foods or exercising. But when you commit to a goal with a friend or loved one, especially if they have similar weight loss aspirations, you increase your chances of success. The gentle peer pressure of having a weight loss accountability partner keep you on track, pick you up after a misstep, and celebrate your victories can help motivate you to break your bad habits and continue with new ones.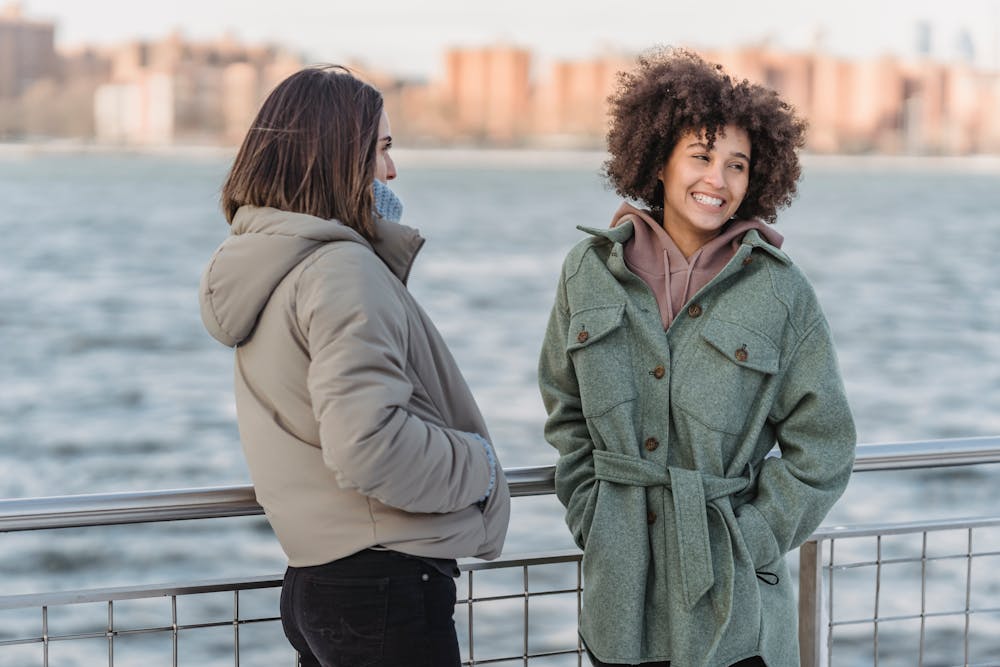 What Makes a Good Weight Loss Accountability Partner, and How to Find the Perfect One for You
Finding the right person to keep you accountable is a tricky process. Choosing an immediate family member or your best friend may not always work because they're likely to tell you what you want to hear. It's more important to find someone who will give you some tough love if you need it, and who's willing to accept the same from you. Your weight loss accountability partner should be supportive of your journey and willing to take the right steps to improve their health as well. 
If you're brave enough to announce your weight loss goals on social media, then the simplest thing to do is ask. By sharing your weight loss goals on your Facebook page and asking if anyone wants to join you on your weight loss journey, you may be surprised at who offers to be your weight loss accountability partner. You'll also have the added comfort of knowing whoever does respond will be equally motivated to achieve their own goals and be more likely to stick with it.
If you prefer to be more private about your weight loss goals, make a list of any friends, family, or coworkers who are both supportive of your choices and willing to make changes for themselves. The important thing is to be honest and open with who you're asking. Tell them you want to start making healthier lifestyle choices and ask if they'd like to join you on your health and weight loss journey.
Keep in mind that you don't always have to partner someone who's a newbie when it comes to weight loss. If there's someone in your life who you know maintains a healthy lifestyle and will be supportive of you starting your own journey, they might be the perfect person to ask. Partnering with a friend or loved one who's had previous weight loss success means they will understand what you're going through. Plus, you can take advantage of their expertise. Maybe they do different exercise you didn't know about or have delicious and healthy recipes they can share that include foods that are a part of the GOLO for Life Plan.
The Benefits of a Weight Loss Accountability Partner
There is plenty of evidence that having a partner when you set out to achieve a goal is mutually beneficial. Especially when it comes to weight loss. According to a study from North Carolina State University*, people who participated in an online weight loss program lost more weight and waist inches when they had a buddy than those who did the program alone.
Which is exactly why choosing to do GOLO together may be the key to unlocking weight loss success. It's easy to think that you can simply eat the right foods and do the best workouts in order to start losing weight. But this doesn't take into account the inevitability of mental obstacles when 'life' gets in the way. Having a weight loss accountability partner means getting extra support to reach your goals and giving the same support right back when it's needed most. 
At GOLO, we understand the importance of having a proper plan in place when it comes to weight loss. Being able to check in with a weight loss partner will help you strategize what your day-to-day plan looks like and keep you on schedule.
A great example of how doing GOLO together can produce positive weight loss results is the story of GOLO members Jacques and Riana. Together they lost over 200 lbs. in 1 year! ** 
"We've been on several diets but never had the motivation to continue. Since GOLO, our life is better. Not just physically, but mentally too. Everything about GOLO worked for us."
The GOLO for Life Plan combined with our all-natural supplement Release®, really can help you lose the weight you want and keep it off. But this lifestyle change becomes an easier undertaking when you've got a weight loss accountability partner by your side to help you along the way.
Read more success stories here on our success stories page.
Ways to Be a Good Weight Loss Accountability Partner
Like with most relationships, the importance of being a good accountability partner is communication. By developing a habit of checking in with your partner and making a solid plan each day or a few times throughout the week, you're more likely to stay on schedule and not lose sight of your long-term goals. 
A great way to check in with your weight loss accountability partner is asking questions. Find out what meal they enjoyed most that day or ask what they're making for dinner. You can also share GOLO-friendly recipes, let them know when you exercised, and if you can, schedule your next work out with them! If you're really feeling ambitious, you can even schedule a shopping trip for when you find yourself in the need of new, better fitting clothes!
Some days you'll be the one who needs that extra 'oomph' and on others you'll be there for your partner, ready and willing to encourage them to stay focused.  The important thing is to remember that you're in this together. Lean on your partner when you need it and be there for them when they need you.
Also, don't be afraid to share both your successes and failures. Letting your weight loss accountability partner know you indulged on a cupcake at a friend's birthday party gives them permission to share with you if they skipped a workout. Being open about difficult moments will make your successes that much sweeter. You can be proud about reaching a goal weight or hitting a new personal best on a tough workout because you and your partner will know that a few detours didn't get in the way of continuing your weight loss journey.
How GOLO Can Help with Weight Loss Accountability
GOLO is all about support. A key benefit to being a GOLO member is having exclusive access to myGOLO, where you'll find the resources and tools you need to help you make lifestyle changes that last. By combining the GOLO for Life Plan with Release, you'll learn how to eat the foods you love, lose weight steadily, and give your body the proper nutrition to improve your overall health. But you don't have to do it alone. Finding someone to take the next steps with you may be the key to making lifestyle changes that last.
If you're looking for a weight loss accountability partner who you know will be on the same weight loss journey and have a similar mindset as you, check out our supportive, private Facebook community. Or you can find someone who's recently joined GOLO and help guide them through the initial stages of their weight loss journey. That way, you can get back on track while helping to improve someone else's overall health.
When you've found yourself a weight loss partner be sure to visit our Shop GOLO page, see what's right for you, and find out why GOLO is better when you GOLO together!

*SOURCE: here is a link to the source
**Testimonial results were obtained over a period of three months to two years, may not be typical, and your results may be more or be less than the averages stated in this email. While some people may experience greater weight loss in the first few weeks, the GOLO weight loss system is designed to minimize weight loss to 1 to 2 pounds per week to minimize muscle loss. Expect an average weight loss of 1-2 pounds per week using the GOLO system. The GOLO weight loss system includes the GOLO for Life Plan along with behavior and lifestyle recommendations, including a recommendation for moderate exercise. Many of the testimonials and reviews came from study participants or GOLO customers and members who followed the GOLO for Life Plan and also took the Release supplement.