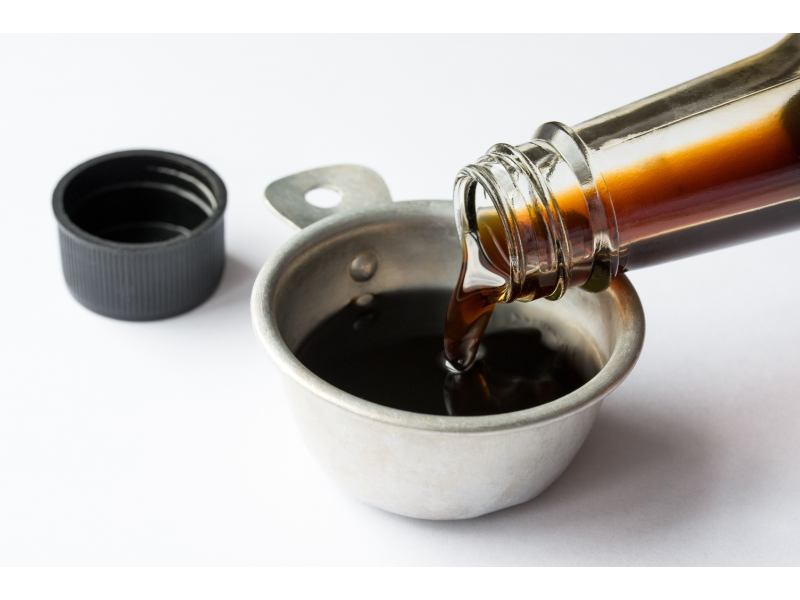 Coconut aminos are a healthier alternative to soy sauce
Soy sauce is a popular condiment known for its rich, salty taste and is usually paired with Chinese or Japanese cuisine. While it can enhance the flavor of a lot of dishes, it is high in sodium and contains wheat, gluten, and soy, which some may find difficult to digest.
If you're looking for a healthier alternative to soy sauce that still has a lot of savory flavor, then coconut aminos may be a good alternative.
What are coconut aminos?
Coconut aminos, also known as coconut liquid aminos, are made from fermented coconut sap mixed with salt and water. It is a thin, flavorful sauce that has a similar consistency to soy or tamari sauce but contains less salt.
It also has the added benefit of being soy, wheat, and gluten-free. Although this product is made from the sap of the coconut plant, it does not taste like coconut.
What are the health benefits of coconut aminos?
This condiment aligns with the GOLO 'real food' philosophy since it is made with just a few simple ingredients and contains no preservatives, MSG, thickening agents, flavors or colors.
Because coconut aminos are soy-, wheat-, and gluten-free, this product is an allergen-friendly alternative.
Coconut aminos also contains less sodium than soy sauce. By replacing soy sauce with coconut aminos, you'll decrease your overall sodium intake, which can be beneficial to your health.
Where can I buy coconut aminos?
You should be able to buy coconut aminos at most grocery stores in the Asian food section near the soy sauce. GOLO also sells this product. The next time you place a reorder, add a bottle of our coconut aminos to your cart to give it a try!

How can you use coconut aminos in cooking?

There are a lot of dishes that can be enhanced with the addition of coconut aminos. If a recipe calls for soy sauce, you can substitute it with the same amount of coconut aminos.
Some delicious GOLO-friendly recipes that include coconut aminos include:
GOLO is not intended to diagnose, treat, prevent or cure any illness or disease. This blog provides general information and discussion about health and wellness related subjects. The words and other content provided in this blog, and in any linked materials, are not intended and should not be construed as medical advice. GOLO encourages you to consult a doctor before making any health changes, especially any changes related to a specific diagnosis or condition. All opinions and articles linked to and from this page are those of the individuals concerned and do not necessarily represent those of GOLO, LLC or its employees. No responsibility can be accepted for any action you take or refrain from taking as a result of viewing this page. GOLO will not be liable for any errors, losses, injuries, or damages from the display or use of this information. These terms and conditions are subject to change without notice.